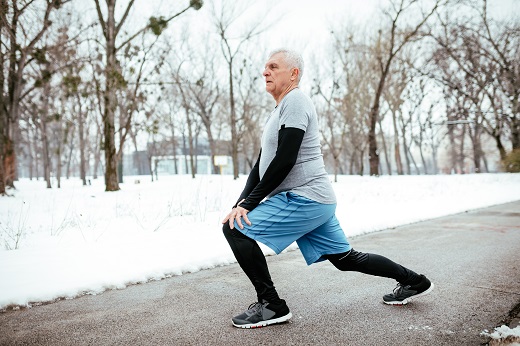 Winter and colder months often call for staying indoors and keeping warm. It rarely suggests good weather for outdoor activities, unless you're up for snowboarding and other snow sports. However, it should not stop you from making exercising fun and productive.
WELLSPRING PHARMACY AND MEDICAL SUPPLY would like to share these tips with you:
Join a fitness group.

There is strength in numbers. Join a group for walking, running, or another outdoor exercise that involves working in a team. When others depend on your participation, you are far more inclined to get out and participate.

Set a goal.

Welcome spring by setting a goal you would like to achieve. For example: losing 5 kilograms before or as spring arrives or signing up for a marathon. Pair this objective by living a balanced lifestyle and taking supplements that aid your fitness. We recommend our nutritionals.

Release your inner Elsa.

Embrace the cold. Give snow sports a try as an alternative to your indoor exercise. This approach helps in two ways: it offers a new challenge and enables you to interact more with cold weather, so it feels less intimidating. Winter activities are found to increase endurance. Your heart works hard, you sweat less, and you get to work out more.
For more wellness tips in time for the winter months, our pharmacy is always ready to share its wisdom. We also offer a wide variety of medications and other pharmaceutical services.
Feel free to get in touch with our pharmacy care in Tennessee for the latest health and wellness tips.
Our pharmacists will be more than glad to assist you; from choosing the best supplements to finding the right medical supplies in Smyrna, Tennessee.