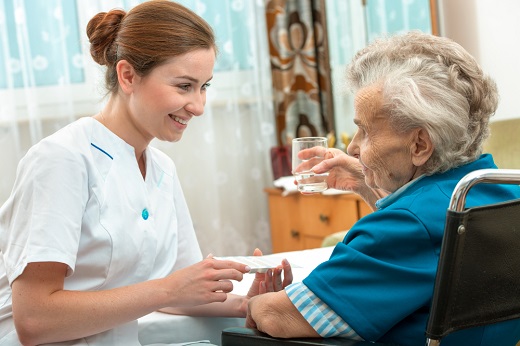 Medications are an essential part of a senior's overall health and wellness. They need to be taken correctly to be effective. When taken incorrectly, it may cause side effects and poisoning.
As one of the leading providers of high-quality pharmacy care in Tennessee, we are experts in managing senior medications. Allow us to share our recommendations to help you with proper medication management.
Keep your prescription drugs in a pill box. 
Use a pill box with the days of the week marked on it to help you remember to take your medications.
Adhere to your doctor's advice. 
It is essential to take your medications exactly as prescribed by your doctor to ensure both an effective recovery and minimal side effects.
Make sure your daily routine includes taking your medications. 
You can take your medications after or before engaging in a daily ritual to make sure you can take them consistently and on time.
Be mindful of medication interactions. 
Be careful when taking your prescriptions because some drugs may have negative interactions with certain foods or other substances.
Consult the experts. 
Please get in touch with your reliable doctor or pharmacist if you have any queries or concerns regarding your prescriptions. They will be able to offer you a solution that is both secure and efficient.
Are you looking for medical supplies in Smyrna, Tennessee? Then you have stumbled upon the right blog post. Look for no other than WELLSPRING PHARMACY AND MEDICAL SUPPLY.
We can help you with all your pharmaceutical needs, such as compounding services, refill prescriptions, and incontinence supplies among others.
For medical items and more, please don't hesitate to get in touch with us. Visit our pharmacy today!