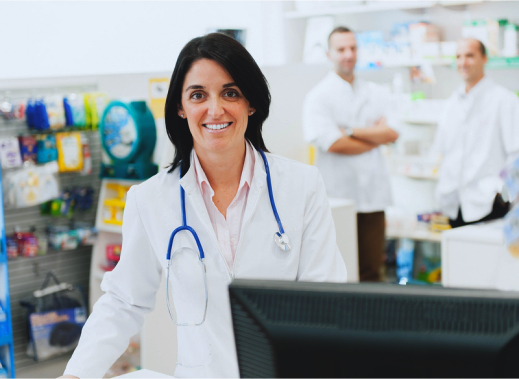 Did you forget to take your pill again? No wonder you aren't feeling well. Continually missing out on your medication will not only make your prescription less effective, but it could lead to other adverse effects too.
The better you comply with your medication, the faster you can recuperate. Here are six simple tips from Wellspring Pharmacy and Medical Supply that will help you do just that:
Organize your medication.
Set apart the medicine you need to take on a daily basis from the other pill bottles in your medicine cabinet. Also, you should make it a habit to regularly check the expiration date of each pill bottle along with their storage instructions. If you don't, you might put your health at risk by unknowingly taking expired medicine or medicines that have deteriorated from improper storage. Keep an updated inventory of all your medications to prevent that from happening.
Create a checklist.
If you already have a daily to-do list, all you have to do is add a section which you can cross out after you have taken your medicine. This will not only remind you to take your pills, but it will also prevent you from double dosing on your medication. Having a checklist may seem like an old-school solution to your problem, but it works!
Use a pill organizer.
Are your pill bottles taking a huge space in your bag? Well then, you should get a pill organizer. Pill organizers are small containers that hold several compartments which are labeled with the different days of the week. Not only will it free up a lot of space in your bag, but it will also help you in complying with your prescription too! Pretty handy, huh?
Try compounding services.
If you have a lot of pills to take, chances are you will forget to take one of two of them. On some occasions, you might even find swallowing too many pills at a time to be a bit cumbersome.

Wellspring Pharmacy and Medical Supply

is a specialized Compounding Pharmacy in Smyrna, TN, that can help your cause. With the help of compounding services, your handful of pills can be transformed into one pill! Isn't it amazing? Come and visit us to learn more about how compounding can help you.
Set an alarmed reminder.
Make use of technology! In this day and age, everyone has either a smart phone or tablet. You can use the calendar app or other downloadable apps to notify you in real time when you need to take your pills!
Seek advice from your doctor or pharmacist.
Do you have other reasons why you miss your medications? It's always best to direct your concerns with a health professional, so you won't be putting your health at risk.
If you have questions, you can drop by at Wellspring Pharmacy and Medical Supply. Our friendly pharmacists will be more than happy to cater to your concerns. We're looking forward to seeing you!