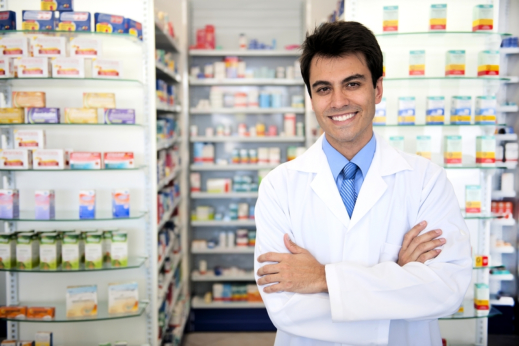 Dispensing medications is just one of the many ways your local pharmacist can help you. A pharmacist is a trained expert in medicines who can help you with your medications as well as give you clinical advice for minor health concerns. Tap into the power of your pharmacist and get the most out of their expertise!
Consultation
Your local pharmacy is the go-to place when you need to refill your prescription. But it does more than just that. Did you know that most local pharmacies have private consultation rooms for conversations? Unfortunately, a lot of people do not.
You do not need an appointment; you can just walk in for a consultation. All you need is to find the nearest pharmacy near you.

Wellspring Pharmacy and Medical Supply

is a compounding pharmacy in Smyrna, TN. Feel free to drop by for a free consultation. Our team will be happy to help you with your health concerns.
Getting an advice from your local pharmacist is a good first step when you have a minor health concern. However, if you think you have a more serious illness, we recommend you talk to your physician.
Educated Recommendation
A pharmacist is a trained professional in using medications safely. When purchasing over-the-counter drugs, consult with your local pharmacist. They can give advice on a range of common illnesses and even minor injuries. This includes but is not limited to coughs, colds, flu, aches, pains, and skin allergies.
They can help you find the most suitable medicine for your condition. Moreover, they can help you understand how to use it correctly in terms of dosage, frequency, and route of administration. Their educated recommendation ensures your medication safety.
Medication Management
For patients who are taking multiple medicines regularly, following through their prescription can be difficult. Patients either take the wrong medicine, take it the wrong time, skip over it or worse, completely forget about it. When managing your medications prove to be challenging, your local pharmacist can help you out.
Your local pharmacist can recommend you use a pill box or other tools to help with medication adherence. Thousands of pharmacies nationwide are already offering "medication synchronization" programs. These programs enable patients to schedule monthly appointments with their local pharmacist.
Another program you can utilize is the "brown bag check-up" wherein you bring all of your prescriptions and over-the-counter medicines for your local pharmacist to evaluate. This enables the pharmacist to assess if there are no possible adverse interactions between the drugs.
By working together with your local pharmacist, you can be sure that your medications are taken safely and effectively. Maintain your good health. Tap into the power of your local pharmacist today! If you have concerns on pharmacy and medical supply in Smyrna, TN, drop us a visit anytime.